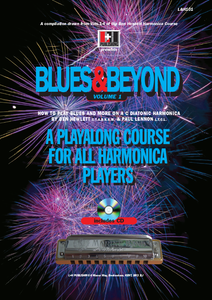 About this harmonica course
Ben explains more in our video:
This is a compilation from other books so there may be duplication if you have other books of ours.
Covering many of the different styles explored in more depth in other books on the course, these taster tracks enable beginners to sample different areas of harmonica playing, before moving on to a more in-depth study in the appropriate book.
Here, we cover chugging, single note playing, blues riffs and tunes and other styles of playing such as country, rock, jazz and classical.
A great overall introduction to harmonica-playing.

Learn harmonica with us online